Menstruation is a monthly struggle for millions of women around the world. This process also involves having mood swings and problems with one's bowel movement.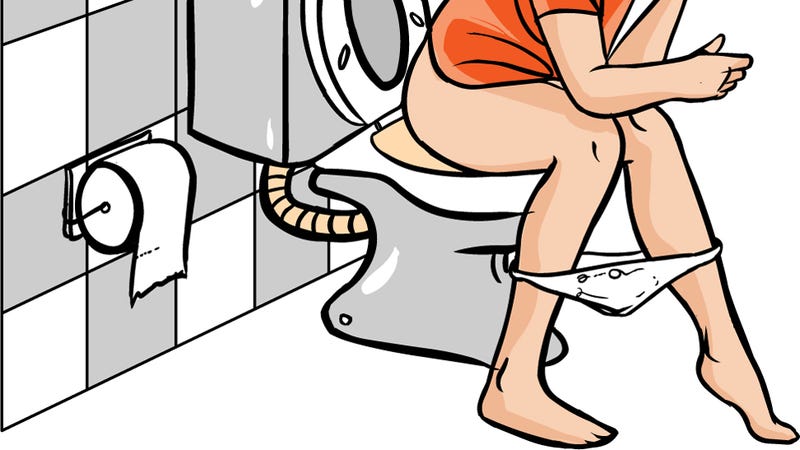 Likewise, read the story below to understand why it is important to talk about periods, pooping, and progesterone, among others.
It is hard to talk about periods
via
Because bodily fluids and sex are combined in the talk about periods, some people find periods to be awkward things for discussion.
But it is all normal
via
However, a period is totally normal and they are part of the lives of around half of the total human population.
Answering three questions about periods
via
Hopefully, both men and women would learn a lot from these inquiries regarding periods.
What is in period blood?
via
Basically, period blood is made up of blood, vaginal secretions, immune cells, and the cells from the uterus.
A study about period blood
via
A small study that analyzed period blood in tampons noticed that there are 385 unique proteins that are not actually found in any vaginal secretions or in any of the blood circulating in human bodies.
Knowing what makes up period blood is important
via
Understanding what period blood is composed of would help people in the future diagnose women if they have any related diseases or if they have problems regarding fertility.
Why do women poop so much during their period?
via
A lot of women experience this because of prostaglandins and progesterone.
What are these?
via
Well, prostaglandins are chemical signals that tell the uterus to contract so that the uterine lining could be pushed out. However, some of these also go to the bowels to make them contract and lead to undesirable bowel movements.
What about progesterone?
via
Progesterone is a hormone that helps women sustain their pregnancy. During a period, it also loosens women's bowels.
Do animals also experience menstruation?
via
There are not that many animals who experience periods. Those who have them include some primates, elephant shrews, and even some bats. However, other animals like dogs bleed when they are about to be highly fertile.
Watch the full video here
Loved this? Spread it out then
Trending
کیسے میں نے صرف 2ماہ میں وزن 98کلوگرام سے 56کلو
ایک ہفتے میں 3-5 کلو تک کمی۔ یہ آسان ہے! کلک کریں!
I Was 86 Kg! Now I'm 55 Kg! Easy14 Days Slimming! on an Empty Stomach
Generate A High-Quality User Experience with Revcontent
Join Revcontent To Increase User Engagement and Reach
Google AMP Builds a Better User Experience on Mobile
Patch.com Chooses Revcontent for Superior Ad Quality and User Experience
Revcontent Talks The Importance of User Experience
Build a Seamless User Experience in the Mobile World